Browning's Summer Rebate Program in effect until July 5th.
Our 2023 order of Fausti DEAs SxS shotguns has started to arrive.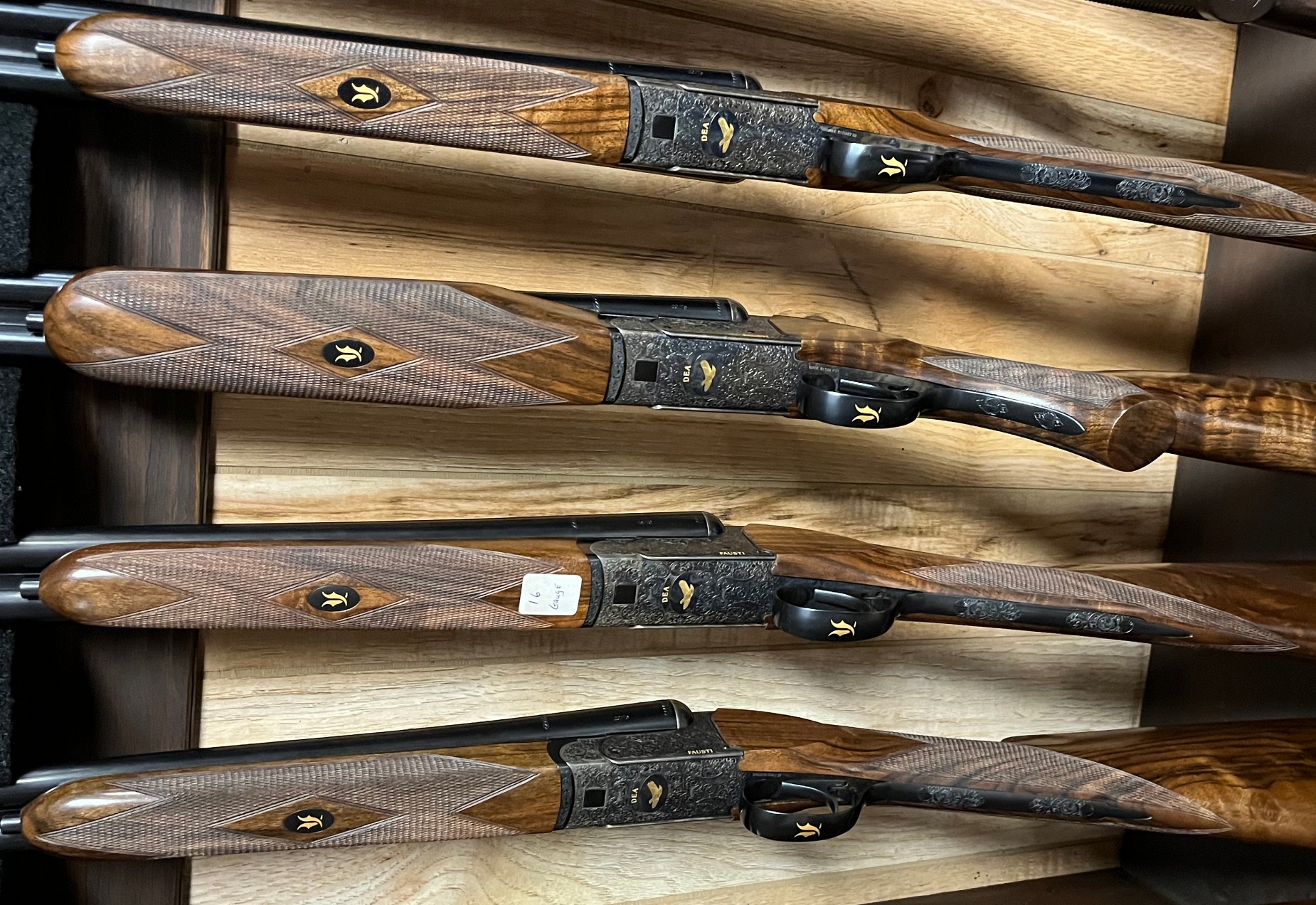 Our Fausti Signature Class 20ga / 28ga Field and Sporting Combos - $4,350

Click here for the 28" Field Version
Click here for the 30" Sporting Version
Beretta A300 Ultima Sporting in 12ga 30" & 20ga 28" now in stock
Beautiful Beretta 687 EELL Classic 12ga 30" Field in stock. Made in Beretta's premium shop with side plates, Prince of Wales grip, long fitted tang, and extra fancy woodset.

Click on image for additional information as well as indoor and outdoor pictures.

Beretta Signature Deluxe 687 Silver Pigeon 3 Trap Combo
Beretta 687 Silver Pigeon 3 Trap combos - 12 gauge, 34" adjustable rib single barrel and 32" Over Under barrels, Beretta's B-fast adjustable comb, upgraded EELL wood, Available in right or left hand versions. Comes in case with 5 flush chokes

We have a few non-adjustable Beretta SP3 Trap Combos in stock for $5150. These are our original Signature Trap Combo sets without a precut adjustable comb to allow modifications for shorter LOPs.

Looking for a Beretta Sub Gauge Combo Set?
SEE MORE
Our original Beretta Signature 687 20ga / 28ga 28" combo for $4,350

Caesar Guerini Summit Trap Combo is back in stock
Adjustable ribs on the over/under and bottom single, extended chokes and the summit fit & finish.
Click on image for more info.
Syren L4S Sporting now in stock! Reduced Syren LOP and comb dimensions in a semi-auto sporter.

Click the image above for more details
Caesar Guerini Revenant 20ga 28" field now available.

Beretta's latest A400 Upland 28ga 28" Field. This gun will chamber 3" cartridges.
Benelli Montefeltro Sporting 12 gauge 30" for $1,199. A great starter sporting semi-auto

Beretta Signature Deluxe 687 All Around Gun (pictured) and Sporting now in stock

The deluxe version comes with the new JEG Special engraving (see below) and Beretta's latest Optima HP chokes system.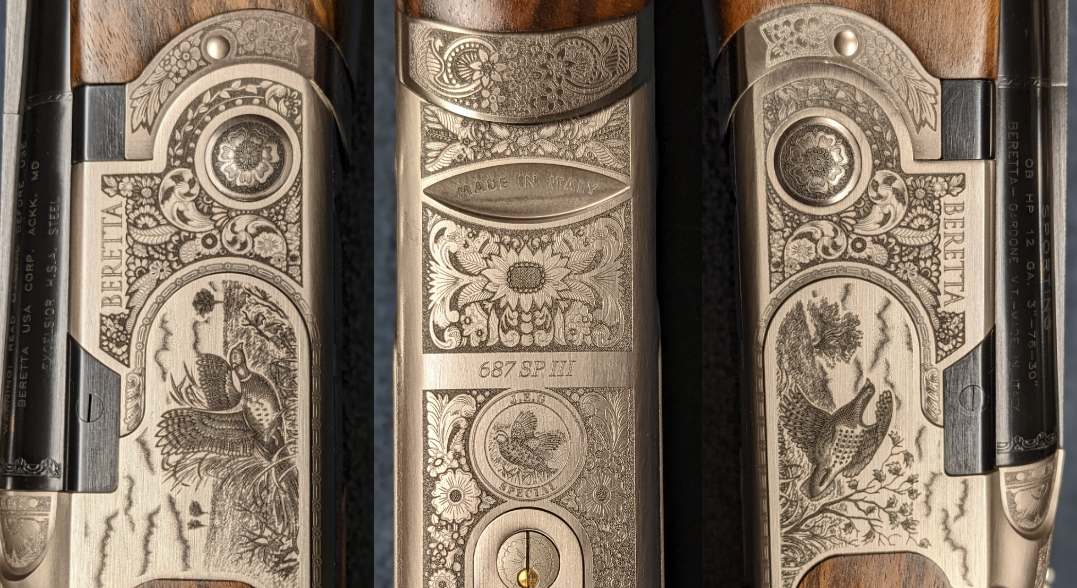 Click image to see available guns.
DT-11 Trap Combo is back in stock. DT-11 action with 32" OU barrel with adjustable rib and 34" unsingle barrel with adjustable rib.

NOW AVAILABLE WITH DOUBLE RELEASE TRIGGER from the factory.

Act quick, these never stay around long.
NEW Beretta A400 Xcel Sporting Grey Receiver - now available!
Syren Tempio 20ga 28" Sporter in stock!

The new Beretta 687 Silver Pigeon III Field 12ga 28", 12ga 30", 20ga 28" and 20ga 30", 28ga 28" and 28ga 30", and 410 bore 28" now available!

12GA Engraving

20ga, 28ga, and 410 Engraving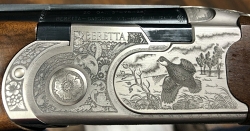 Call for Pricing!
Fabarm Elos D2 Field 20ga 28"
Beretta 694 ACS 12ga 30" and 32" now available.
Click here for 30" Click here for 32"
Beretta 694 Vittoria Sporting. LOP of 13 3/4", slightly higher comb with semi-monte carlo, and reduced grip radius in Beretta's latest sporting model.